4 - 9 April 2017
Haigō debuts in the physical world



The exhibition Lunar Desert & Eclipse Forest takes place at the Milan Design Week - Fuorisalone, in the uprising Isola Design District.
For 6 full days, 8 international design brands and 1 university collective showcased their works in an immersive space: 2 colours, 9 different fabric textures covering the stands, 2 ambience fragrances, groovy sounds, craft beer, fine wine and 2000 kg of black rubber sand all over the place.
From 5:00pm, 6 talks around the themes of design, marketing, entrepreneurship, immersive experiences and digital trends.

We had a blast. See you next year.
Haigō presents
Lunar Desert & Eclipse Forest
″ i need a break, i want to feel different.
give me a new planet, magic creatures, objects i've never seen.
i want to walk on the moon and explore its hidden side.
i will never be the same again.″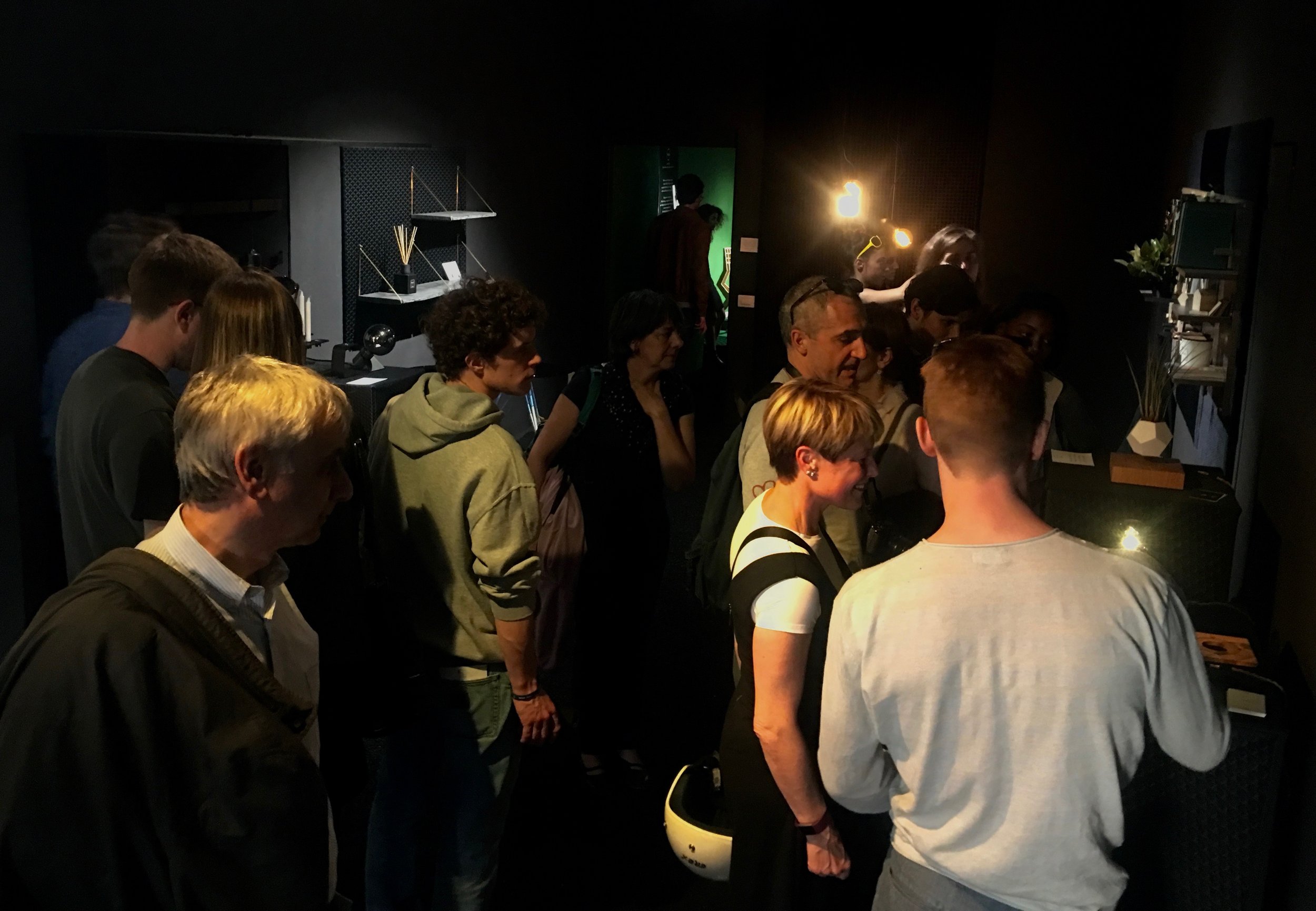 Sleek lines, nørdic vibes, unconventional concepts made of concrete, wood and metal: 8 design brands, 1 university collective, 7 nationalities.

Enter in a new dimension where nothing is what it seems, all your senses are tricked.
Come to discover the charming design objects you haven't seen yet, presented by:
TALKS & WORKSHOP
design, marketing, entrepreneurship, immersive experiences, digital trends
We went on national television, and a few design magazines talked about us:
Many other media including Tgcom and Lifegate wrote about us: